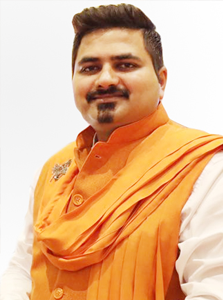 Mr. Anubhav Aggarwal
 Director
One half of the dynamic husband –wife duo, he's a man on a mission. A go-getter, radiating positivity, he leads from the front and if he had his way, would make celebrations mandatory for everyone. An antithesis of a 'Baniya', he believes in delivering King size celebrations to his clients, irrespective of their fee size. His zest, passion and 24×7 availability is why Planet Jashn is every client's first choice.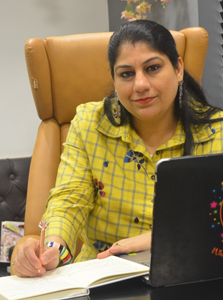 Mrs. Anshu Aggarwal
Director
The better half for obvious reasons, she is the Ice in this Fire – Ice combination A full house of talent and creativity, she's the one who keeps Planet Jashn's thematic juices flowing. With an unperturbed demeanour, she puts her' thinking cap' on and works zealously behind the scenes. Her keen eye for detail ensures that what the client gets is a flawless function.
*While they agree to disagree on many things, one thing that they agree upon is appreciating continuous contribution of their team members and craftsmen who make Planet Jashn the success it is!